It should come as no great surprise that I love horror, and I also happen to love comedy. However, I'm usually not a fan of horror/comedy mash-ups. Or perhaps it's more accurate to say that I do enjoy horror-comedy when it's done well, but more often than not I find attempts to combine the two genres fall flat. So when I say that I really enjoyed Ian Rogers' three darkly humorous Felix Renn novelettes, understand that I'm a tough critic when it comes to these types of tales.
Published by Burning Effigy Press, the series features wisecracking Private Investigator Renn and is set in an alternate reality where portals exist between our world and a supernatural realm called the Black Lands. The first volume, Temporary Monsters, appeared in 2009 and starts things off with a bang as Felix's lunch with his ex-wife Sandra is interrupted by a vampire ravaging a fellow diner. Renn's reaction to the vampire provides a good sense of the wry humor on display here:
"I reached instinctively for my gun, then remembered I wasn't wearing it. One shouldn't come armed to lunch with one's ex-wife. I think Confucius said that."
Although appearances by vampires and other creatures are not necessarily uncommon, the fact that the vampire's attack comes in broad daylight is unusual, and Felix becomes enmeshed in the ensuing investigation, which takes an interesting turn when it's learned that the vampire is not some nameless creature from the Dark Lands, but actually a famous actor. Felix's sleuthing takes him to a local movie set, where one of the stars suddenly transforms into a rampaging werewolf. Although Felix's non-silver bullets should not harm the werewolf, they do, making two creatures in a row whose behavior does not match their established reputation. Digging deeper, Felix finds that the creatures have essentially been manufactured — "temporary monsters," in a sense.
By the time we reach the second book in the series, 2010's The Ash Angels, Felix's ex-wife Sandra has become his assistant but not much else has changed for Felix, who on Christmas Eve is feeling maudlin and missing the more intimate relationship he formerly enjoyed with Sandra. And like any decent, self-respecting PI, he spends a fair amount of his time drinking, as described here:
"I came to the conclusion that while drinking straight whisky shots could be viewed as unhealthy, this could be alleviated if I had a mixer. A holiday mixer, in fact. Then I wouldn't be pounding drinks straight from the bottle, I would be indulging in the sort of festive drinking that is permitted, practically encouraged, at everything from office Christmas parties to family get-togethers.

That was how I went out in search of eggnog and almost got myself and several other people killed."
Felix's quest for nog leads him into another supernatural encounter, although this one is more of a grim ghost story than the monster mash found in the first volume. This episode starts when Felix chances upon a possible crime scene — centering on a "snow angel" that's actually made of ash — and has an impromptu meeting with members of the Paranormal Intelligence Agency, a governmental group that exists to try and keep natives of the Black Lands from intersecting too frequently, or too violently, with our world. Before all is said and done, a villain from Temporary Monsters resurfaces and several characters in this story, including Felix, are supernaturally influenced to attempt suicide. It's probably not the feel-good Christmas story of the year, but it is a lot of fun.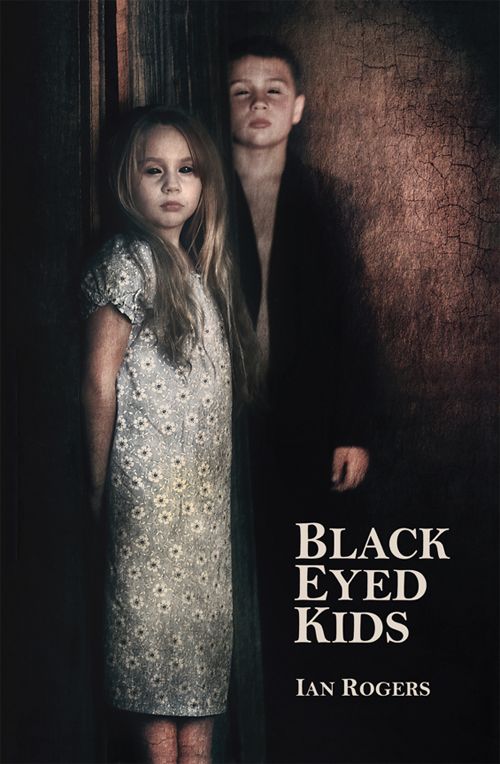 Black-Eyed Kids, the most recent chapbook in the series, appeared in 2011 and it's Rogers' most accomplished work so far, featuring not only the familiar and welcome comedic touches but also the darkest and most chilling threat yet, in the form of the children referenced in the title. This time around, Felix is hired by a jealous husband to tail his wife, who he suspects of cheating. But while Felix is sitting outside the woman's apartment, she's murdered, half of her body goes missing…and the supposed husband is nowhere to be found, all of which leads to Felix's failings being pointed out by a PIA member:
"'I think the most unusual part of your story,' Kovac said, 'is that you were hired by a man named Barry to keep an eye on a woman named Mandy, and you never figured out he was using false names.'

'That fact has been firmly established,' I said curtly. 'Moving on.'

Kovac remained silent for a long time. His face was impassive. I couldn't tell if he was deep in thought or if he had fallen asleep with his eyes open."
It turns out that the Black-Eyed Kids are seldom-seen, mostly-rumored denizens of the Black Lands, with a very special purpose — they come to our world for revenge, to hunt and kill humans who have made it a point to do the same to Black Lands creatures. Much to Felix's chagrin, he's now in their cross-hairs, and spends the remainder of the story trying to survive.
Ian Rogers tells three very entertaining stories here, especially so in the case of Black-Eyed Kids, which I heartily recommend.